---
---
WHAT IS THE FORCE TAMPER?
The Force Tamper is the World's First Handheld consistent Pressure Tamper.
The Force Tamper employs a patented spring mechanism, set up to an adjustable predetermined pressure, allowing for ultra-consistent tamping while reducing wrist strain.
A hidden spring inside the handle is set to your preferred pressure, with a light push downwards the base punches down, immediately tamping, and goes right back, ready to be used again right away.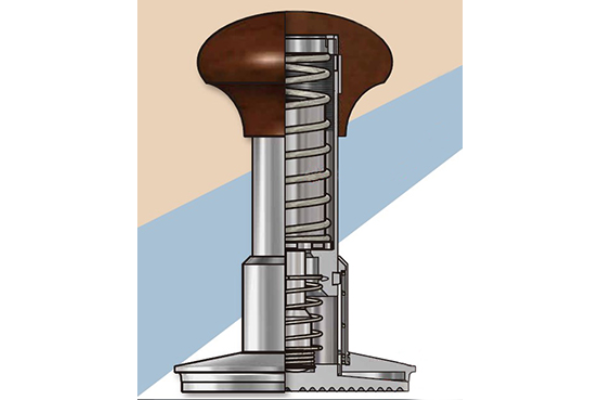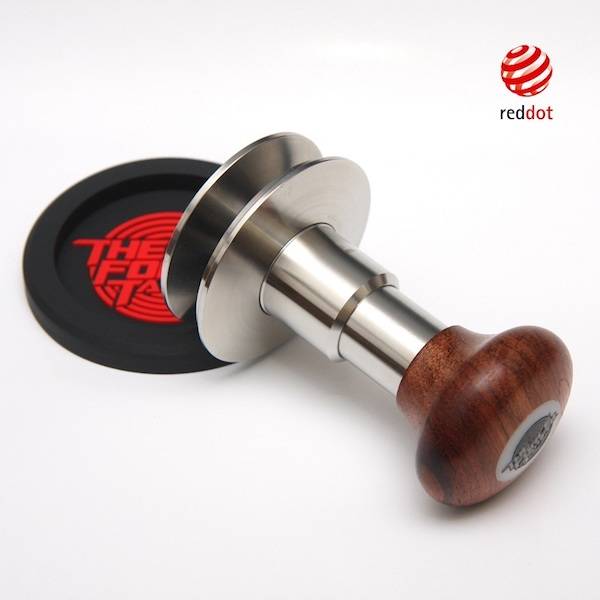 Winner of the Red Dot 2017 award, this tamper is truly a beautiful addition to any coffee shop and home coffee bar!
The diameter of the base is 58.5mm, designed to fit all modern top of the line espresso machine.
 If you do not own a 58.5mm basket, we highly recommend purchasing one to improve your extractions.
A Tamper That Delivers Results

The Force Tamper is an adjustable constant pressure impact tamper with auto leveling built-in. Different from conventional tampers, this tamper generates a 'punch' impact when the desired pressure is applied instead of manual static force. The generated pressure will be same each time ensuring a consistent tamp. The auto leveling plate results in a perfectly level tamping procedure. 
The tamper base and the handle can be adjusted by the user for supreme comfort. If you are looking for consistent results this is the tamper for you!
Made from real wood and food safe stainless steel
Adjustable to your desired pressure
58.5 size
Flat version base
---